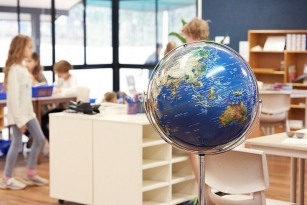 Montessori Australia recognises and is committed to the role of research in promoting greater awareness, acceptance and understanding of the Montessori Method within the Australian community. We recognise that education requires a strong evidence base, and we are committed to working towards building a complete research framework. By establishing a comprehensive research framework, Montessori Australia will be able to share the evidence-based value of the Montessori Method for families, educators, leaders, legislators and researchers.This research framework incorporates, but is not limited to:
The encouragement of Australian research and its publication
Facilitating a network for research, including links to international Montessori research 
The collection of historical data and links with the broader field of education
Inclusive education
Montessori materials
Montessori principles 
Research partnerships and opportunities
Teacher education & career development
Supporting innovation
Current Research
Research activities exist across a number of key areas, by both Montessorians and independent academic researchers.  
The following list indicates some of the research areas within the Montessori and broader context, recently or currently being pursued:
Montessori and Indigenous communities
Reflective practice
Leadership and governance 
Strategic investigations for the future development of the Montessori movement in Australia
Studies relating to Montessori principles and practices and links to ELYF
Research relating to Montessori materials 
Research projects with universities, particularly with UNSW
Research work to develop Montessori teacher training and career development