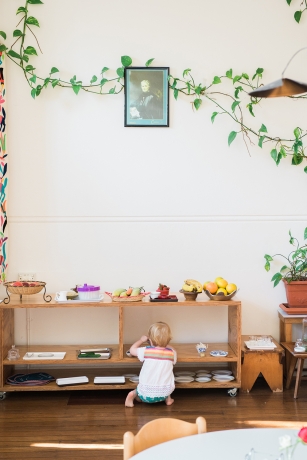 Montessori Australia, the national body for Montessori in Australia, aims is to add value to a broad spectrum of services in the community, both private and public: Early childhood, Long Day Care Services, Schools, Adult care and Aged care. 
We provide 'whole of life' support from birth to aged care, by maintaining communication with Montessori programmes across the region and acting as a clearinghouse for Montessori information and communication, providing professional development workshops, publications, digital and online resources, quality assurance support, as well as engaging with government and industry liaison.  
62% of Montessori providers in the country are members.
Our vision is of a strong and unified Montessori community that is a transformational agent for a peaceful world.
Our mission is to build on the past and improve the future by strengthening the Montessori education system as a transformative instrument throughout Australasia and engaging the Montessori community to protect, develop and grow capacity as educators and caregivers.
Montessori Australia participates in several international projects, particularly in the Asia-Pacific region, centred around transforming society for the higher good. Montessori Australia's increasing local, national and international partnerships help us move ahead to increase our resources, knowledge base, network and service capacity.  Montessori Australia seeks to support the work of Montessori focused organisations including the Association Montessori Internationale or AMI (who are recognised by UNESCO and the United Nations), American Montessori Society (AMS), and the Montessori Accredetation Council for Teacher Education (MACTE) recognised Montessori training organisations across the world.  As more individuals and organisations seek out the Montessori approach, we are motivated to keep searching for additional resources to enable us to reach more people with this exciting approach that supports life.  There are exciting times ahead as individuals with new expertise respond to the call and join our thriving collaborative community.