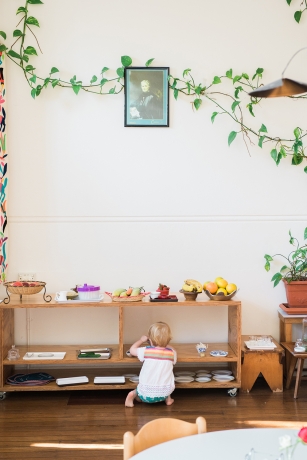 Montessori Australia is the leading national organisation dedicated to promoting and advancing the Montessori philosophy and education system in Australia. Our goal is to provide comprehensive support and guidance to Montessori schools, centres, educators and families to ensure that every child in Australia has access to a high-quality Montessori education. We support a 'whole of life' approach, sharing how Montessori principles can support independence and self-esteem, from birth to the elderly.
At Montessori Australia, we believe that children should be supported to develop their full potential through an education system that prioritises their unique interests and learning style. We are committed to promoting the benefits of Montessori education to parents, educators, and the wider community. Our website serves as a hub of information, offering resources, news, and events for anyone interested in learning more about Montessori education and its benefits.
We believe that education is a collaborative effort and that families and educators are key partners in helping children achieve their full potential. We work closely with Montessori schools, centres and families across Australia to provide support and guidance on a wide range of issues related to Montessori education. We invite you to explore our website and learn more about how we can help support your Montessori journey.
We are proud to provide member services to 62% of the Montessori providers across the country.