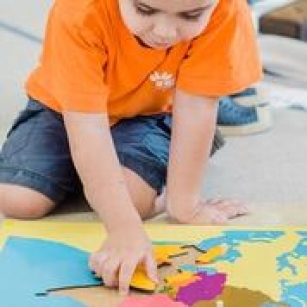 Centralised and Streamlined
In order for Montessori to achieve its potential, there needs to be a centralised access point for Montessori service provision in Australia. In short, we need to simplify and demystify Montessori for schools, parents, educators, government and outside agencies. In the past there was enormous duplication of effort as individual schools produced essentially the same documents, faced the same compliance challenges, and attempted to develop the same resources. Montessori Australia is working to provide all these resources centrally.
Visionary and Altruistic
Given the underlying aims of the Montessori movement, we believe a well structured benevolent organisation is a key to providing support for the work of raising public awareness of Montessori. Our prime aim is to make as widely available as possible the fundamental principles of human development and supporting practices to as many people as possible. "Aid to Life" remains the single most defining statement of Montessori purpose and guides all our endeavours.
AMI Provides Enduring Strength
Association Montessori Internationale (AMI) was founded by Dr Maria Montessori in 1929 to maintain the integrity of her life's work, and to ensure that it would be perpetuated after her death. AMI is an international Montessori organisation. Through our association with AMI we tap into enormous resources and expertise from around the world that has and will continue to greatly assist Montessori in Australia.
Service Provision for All Montessorians and All Children
While we see AMI as underpinning our organisational strength, we see it is as fundamental that services be made available as widely as possible to all Montessorians. We further seek to work collaboratively with the major Montessori training organisations in Australia and to represent Montessori to government and outside agencies with one voice. We actively communicate with all Montessori schools in Australia. Our ultimate focus is to champion the cause of all children.
Professional Staff, Resources and Infrastructure
While volunteers will continue to play an important part in our organisation, we have made the quantum leap and put in place professional staff, resources and infrastructure. Professionally implemented and staffed initiatives will assist us to meet current challenges and to advance the Montessori movement.